Company Profile
We are the ideal partner for those looking for solutions with flexibility and customization possibilities. We define ourself as "the Italian tailor of automatic machine".

We develop our products in different sectors proposing integrations to existing machines, feeding systems, machines, assembly lines and robotic cells dedicated to the production processes to be automated by each customer.

We manufacture machines and assembly lines, process and end-of-line lines, structured with linear transport systems or rotary tables, and complete robotic systems


On request we provide our systems with supervision systems with multiple interface possibilities for managing and collecting production data in real time.


A highly qualified staff with more than 30 years of experience is at customers disposal, for design the right solution for the required application
The "Italian Tailor" of automatic machines
"We could call ourselves a company with a high design content - says Simone Baratta - with a great past experience.
In the field of automatic machines, my father spent more than thirty years of his life. In particular, with the time he has developed a solid expertise in automatic machines for the production of capacitors.
Fifteen years ago he decided to start his own business with a partner to whom I have asked to take over the shares in 2019 after 10 years of work in the company.
The idea was to design equipment starting from a blank sheet: every project is still original, developed for the customer. It is a feature that distinguishes us, we must not make the mistake of believing that this is what everyone does."
"Meccanica - May 2020"
Mission
Designing and building automatic machines is our passion – it goes beyond the numbers:

it is the constant pursuit of innovation,
it is our trusting relationship with clients, with people,
it is the stimulation of seeing a project come to life.

Knowing how to listen to the needs of those before us, interpreting them, guiding them to achieve their goals.

From a blank page all the way to plant installation.

We follow the customer at all stages of the project development to tailor it as much as possible.

Innovate to grow, day after day,
with established technologies,
and always with an eye on the future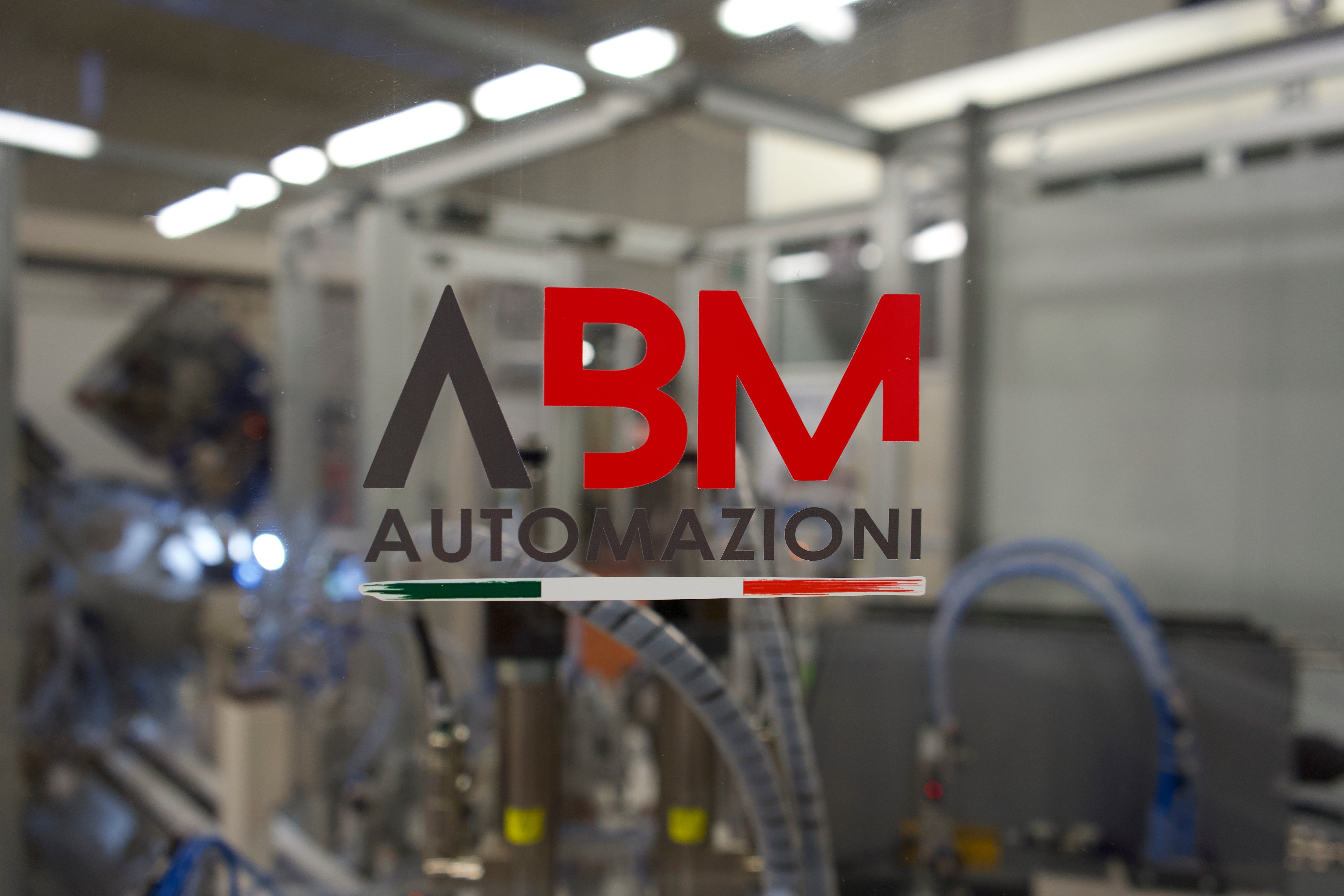 Our Values
ABM Automazioni is a company founded on important values
Respect for our Customers, our employees and products,

Seriousness and Reliability, in tackling every job and every design challenge,
Flexibility, fundamental to be able to operate in different sectors with the most diverse products,
Punctuality, important to allow each customer to be operational at the agreed time,
the pursuit of Innovation, pivotal for the growth and development of more and more technologically advanced solutions.
At ABM, we don't just help each other in our work, we work together.
This is important for new ideas and inspirations to grow in a pleasant atmosphere that everyone can benefit from.
For us the key idea is: At ABM, our employees do not work for a company, but are an integral part of the company. We daily compare ourselves to achieve the best possible results by carefully listening to all points of view with a view to continuous improvement.
We have installations in over 20 countries around the world on 4 continents
We provide technical assistance on all these territories directly with our staff.
All our equipment are equipped with remote assistance module to be in a short time nest to you.
For more info contact us: